Let

loose
Get out of the box;
bring in Creative Booth.
Snapping the Hunter Valley to
Port Stephens and every party
spot in between.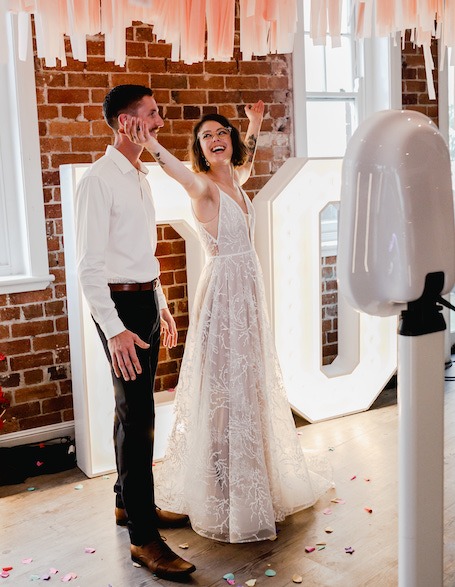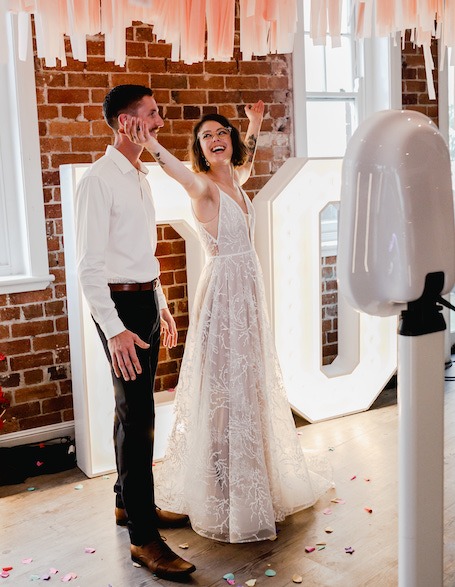 Make no mistake, Creative Booth
is not for the faint of heart.
We bring the fun out of all the folks. Those who seek entertainment and those willing to create it. Every moment with us is memorable, we make sure of it.
Let's

party
What's a wedding without some scandal? You know, a mischievous wedding party; guests full of confidence juice; Nanna – completely caught up in the thrill of it all.
We provide everything you need to make this experience effortless. Start with the essentials and build your booth's entertainment value with all the trimmings. Take your pick from epic enhancers like Neons, Greenery Walls and Shiny Disco Balls! Bounce through the night with Boomerangs and receive photo strips instantly via SMS for speedy, above average amusement.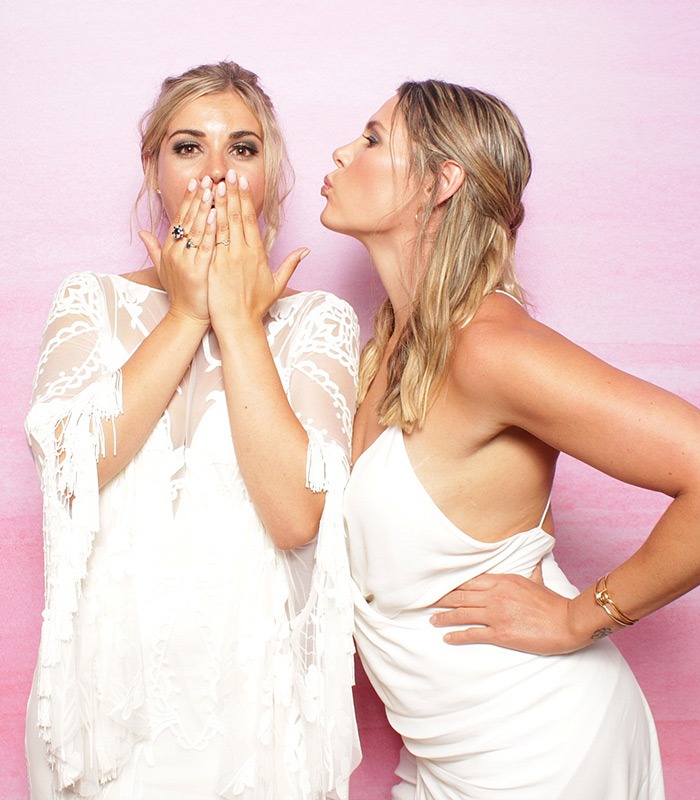 Our

booths
Your wedding + Creative Booth =
High vibes and GOOD TIMES!
Creative

booth
Vibe Brewers,
Entertainment Producers
In short, we offer a premium service for quality couples. In long, our tailored packages mean your Photo Booth encounter is personalised from end to end.
the

brains
Well, here's where we introduce ourselves.
We're best mates slash long-time Bride and Groom, Pennie and Ray. Between 10 – 11 (depending on who you're asking) years of marriage, three beautiful kids and 2 Jack Russells, Creative Booth was born!
Ray, the innovative tech wizard and Pennie, the organisation sensation combined our super-powers and created something we knew would capture the life and laughs of a Wedding Party.
At our own wedding, shenanigans were overlooked. Spontaneous connections were left unrevealed. Particular antics remained a mystery. We had plenty of special moments to reflect on, but we wanted to reminisce about what went on behind the scenes. So, we've created a space for your nearest and dearest to let their hair down. Be silly. Go a little nuts!
Along with our team of highly trained and mildly professional legends, our mission is to tell the story you might have otherwise missed. We're here to make sure you get all the good stuff. We're just capturing the tall tales of one party at a time!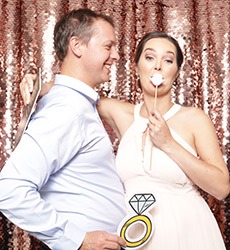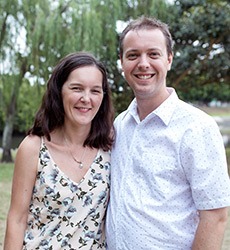 "Creative Photo Booth I cannot thank you enough. You captured some funny and memorable moments of my wedding. Trevor was so helpful and made sure everyone signed our photo guest book as well. I would recommend Creative Photo Booth to anyone wanting to add that something extra to their event!"
Dallas Diggins
"We used creative booth at our wedding last year and I couldn't recommend them more. Everything was perfect and our guests loved it! Cannot thank Pennie and the team enough for providing us with this service"
Jessica Simmons
"Friendly and professional service. They manage every detail and deliver exactly what they promise. Nothing is too much of a drama and they have experience you can rely on"
Terry McNamara
"Ray and Pennie were a pleasure to deal with from the moment we booked them!…They got everything set up on site while we were off getting ready and the backdrop looked amazing! Our guests absolutely LOVED the photo booth and raved about it all night"
Bec Richardson
"We will always recommend Creative Booth to anyone getting married or for our next event! Pennie was both incredibly helpful and accommodating, contacting our venue for setup details and adjusting our order when needed. All our guests had so much fun in the party booth…"
Remy & Jack